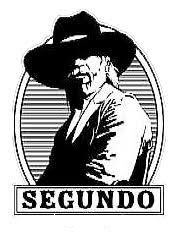 Segundo Is a specialty division of Siebert Agency Ltd.
Your horse can be at the center of the fun, competetive or even business aspects of your life.
How you go about insuring this aspect of your life is vitally important.
We at Segundo can help you design a program that covers all facets of your activities for you, your horses, vehicles, tack, ranch, farm, equipment and also your other livestock.
We can also insure your Clubs and Association events and activities as well.
Get in touch with us today to find out how we can help you!
YOU ARE FIRST! WE ARE SEGUNDO!
Marcella Hampp and James (Jim) Brown have worked together since the early 1990's in insuring our client's horses and horse related activities. Our relationship grew in 2006 when we partnered up to provide coverage for our clients and their needs which always COME FIRST.
Our name "Segundo" comes from the Spanish language and means "Second". It was used on the trail herds coming north by the cowhands. They called the Trail Boss Segundo.
Insuring your horses, your property, vehicles, farm and ranch, are always our First Priority. We bring many years of experience and knowledge to help you accomplish your goals.
Please feel free to use the form above to request a quote or contact us directly:
Jim Brown - Animal Mortality Specialist Cell: 1-816-510-2498
Marcella Hampp - Farm & Equestrian Specialist Cell: 1-636-597-3721