About Us
Siebert Insurance is an Independent Insurance Agency, which means we represent many different companies so we can find the one that is right for you. We can shop your insurance for you instead of you having to call around.
Our goal is to provide you with the insurance you want at the lowest possible price, while providing you with the highest level of customer service. We can furnish you with an assessment of your insurance needs and a choice of which package fits you best.
It helps to find an agency that you know and can trust. Our staff has the knowledge and experience of our insurance products to provide maximum benefit and protection to our clients. Let one of our licensed professional insurance agents help you with any of your personal or business insurance needs serving Fenton, Missouri.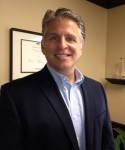 Bill Siebert
- - (Direct: 636-343-1000 ext 235)
I have been in the industry for over 30 years with experience at all levels of the company. I currently am on the regional board for Safeco Insurance, but have served on many carrier councils as an advocate for the consumer and local agents. I've also teamed with Lindbergh High School and Fox via their Business Office Experience Program teaching students about insurance & finance with several continuing on in the industry. My hobbies are riding motorcycles, water skiing, traveling, and I love Corvettes and classic cars.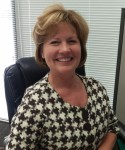 Karen Siebert
- - (Direct: 636-343-1000 ext 234)
I have been in the insurance industry for 22+ years - prior to that I was a teacher and trainer for Special School District. My love of children remains, so often our agency fundraisers are related to helping kids in need including Shriners Children's Hospital and Special Olympics. I attended Westminster College in Fulton, and taught the gifted at the Churchill Academy prior to entering the business field. I'm blessed to have such a great team that wants to help others not only in our service related industry, but the community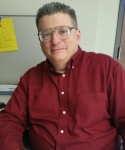 Mark Siebert
- - (Direct: 636-343-1000 ext 237)
Army Veteran 1972-1974, over 40 years of experience as a licensed broker, married with four children and eight grandchildren. Primary hobby is traveling around the country to visit said grandchildren. I love my work as I am able to meet with and help a broad range of people. It is a special pleasure getting to know my long term clients on a more personal level over the years as their families grow and evolve.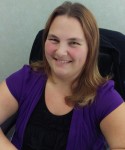 Brittany Woodfin
- - (Direct: 636-343-1000 ext 230)
I have been working for Siebert Insurance since 2005. I love spending time with my husband and my two little girls. I have been with my wonderful husband for the better part of a decade. I have 3 dogs and love to go to the lake to play around on my father-in-law's jet skis and swim!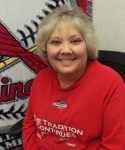 Debbie Siebert
- - (Direct: 636-343-1000 ext 233)
My first love is watching my four grandchildren play baseball, soccer, play guitar, and perform in the school band. I have been married to my husband for over 40 years and we have two rescue dogs. I am both a Cardinals and a Rams fan. I've been in the insurance industry since 1972 and have plenty of experience to address any of your insurance needs.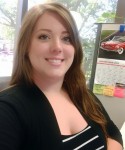 Ashley Drennen
- - (Direct: 636-343-1000 ext 240)
I've been in the insurance industry & with Siebert Agency since 2011. I have a degree in business management and graphic design. Growing up in South St. Louis City, I later moved to Jefferson County where I currently reside. I'm happily married to my high school sweetheart and a proud mommy to a beautiful little boy. When I'm not chasing after my son, I enjoy frequenting various art museums and paint/practice photography. Last but not least, I'm a die-hard Cardinals & Blues fan!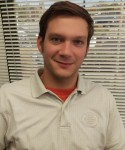 Josh Knott
- - (Direct: 636-343-1000 ext 232)
Passion for motorcycles, guitars, old cars, and people led me to what I do now. But still on my off time you can find me on two wheels, doing some sort of shooting sports, being an avid conservationist, and in other words just being outside in the elements. And on those terrible days you can find me at my place playing the guitar, (free of charge)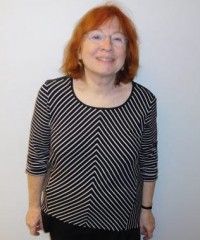 Betty Glidewell
- - (Direct: 636-343-1000 ext 238)
I have been blessed with my life and totally enjoy it to the fullest. A Cardinal and Mizzou fan. My beloved dog, Sir Drake is a boxer/lab mix. He was a rescue dog. My interest are boating, sports, reading, sewing/crafts, outdoor activities, traveling and last but not least eating.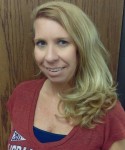 Sandy Dawson
- - (Direct: 636-343-1000 ext 242)
I've been a licensed insurance broker with over 8 years of experience. I'm married with two wonderful boys and a four-legged fur child named Lucy. When I'm not helping businesses and families protect their greatest assets, I enjoy Cardinals baseball, baking, and spending time with my family and friends.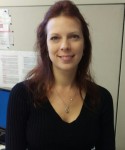 Shawnda Valenti
- - (Direct: 636-343-1000 ext 231)
Bridging the gap between young and old! I joined the Siebert Agency in January of 2015, making me one of the newest Siebert representatives with over 15 years of licensed insurance background in property/casualty/life/health. Proud Saint Louis resident over 40 years, I support local small and family owned businesses, as well as a lifetime advocate for pet rescue with the recent adoption of two loving kittens to my forever home. I'm here to help you better protect you and your family from the every day perils of life, one policy at a time.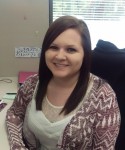 Katie Severin
- - (Direct: 636-343-1000 ext 239)
I have been with Siebert Agency for over 8 years helping clients with all their personal insurance needs and have been in the insurance industry since 2005. I am a diehard Cardinals and Blues fan and cat lover!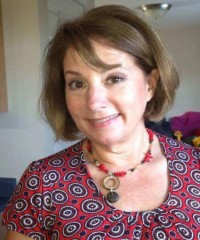 Fran Alferman
-
I have been in the Insurance Industry for over 35+ years. I am a avid gardener and have several grandchildren including twin little boys that keep me very busy.
We service Fenton, St Louis, Jefferson and St Charles metro areas and throughout the state of Missouri and southern Illinois.